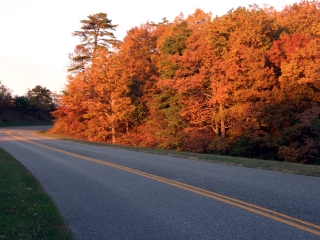 I don't know about R.E.M.'s Murmur being the best album of 1983, but I do believe it is an extremely important album for an underrated music decade. At least, it is an essential text for understanding the American independent music landscape that bustled with energy below the thick layer of high selling pop of the day.

Part of the importance of the album is how borrows partially from the post-punk creativity of early 1980s, but only does so to create a launching pad for creating strikingly enticing and unique paths of melodic rock filled with a surprising dexterity and cohesiveness for an emerging band. Traces of a distinct non-Blues inspired post-punk are sprinkled throughout the album, but are overwhelmed by a vibrant new organic and string-led (guitars) pop sound.

For example, "Pilgrimage" has a cavernous, sober, and rather methodical opening sound which is quickly swept aside for a more upbeat and pop chorus, one that even breaks into a collection of voices and guitars the second time around. Immediately next in line, "Laughing" begins with a dub/reggae skank-influenced rhythm a la The Slits and Pop Group, only to quickly forgotten as the song surges with a gentle, but firm melodic structure. "Catapult" is similarly deceiving as it starts dark, heavy, and inward, especially with the heavy marching beat, but changes tone and opens up as it introduces a wavy chorus with a high-pitched mandolin guitar feel. "Moral Kiosk" and "9-9" have a jagged, more chaotic, and rhythmically experimental (industrial and tribal) vein, but are heavily supported by an undercurrent of melodic guitars and astute pop chorus structuring. And, between "Shaking Through" and "We Walk", highly melodic and upbeat tracks (musically), one can find a somewhat hidden musical aside that sounds unlike the accompanying tracks. These contrasts show a band bursting with creativity and ideas and amazingly adept at bring in disparate elements into a cohesive whole.

Again, these post-punk elements serve as references and do not define the overall music. Rather, R.E.M.'s ambitious melodic rock experimentations are what give the album its feel and depth. They are clearly not afraid incorporate tight pop choruses that structurally resemble classic song-writing in many songs, but that incorporate sounds and energies unlike that of the contemporary scene. "Moral Kiosk" and "West of the Fields" use staggered and competing vocal chants in the chorus parts to create a very interesting feel of tension that moves forward in an exhilarating manner like a marching procession. "Catapult", as mentioned above, has a chorus that breaks free from the shackles of its lyrical contemplations and seemingly carries you on a countryside journey.

Indeed, one thing that is striking about the album's music is how much of the songs seem like ideal companions for driving through the gentle and picturesque country roads of the southern United States, like the Blue Ridge Parkway. The chief reason for this is how the music flows so naturally and with little to no adulteration from high-tech gimmickry being used repeatedly across the Atlantic Ocean at this time in music history. Here, I think is part of the appeal of the music. It attempts to be new, but does not forget the craft or art of constructing sound and melody, something not that far off from some sounds of the region where R.E.M. hails. I don't want to link their sound with bluegrass music or Allman Brothers gently and gorgeous guitar streams, but I think there is a spirit or undercurrent in the not-so-distance background of Murmur that elicits and justifies these types of mind or memory associations.

The other impressive element of Murmur is how it seems somewhat minimalist and gently muted at times, yet seems to resonate and reverberate in the mind. It's not the louder D.I.Y music variety that is emerging in American underground and indie music scenes at the same time, yet on repeated listens, it really does creep in the caverns of your ears and head and becomes an infectious, extremely rich sound.

In conclusion, let me say that I listened to Murmur for the first time just recently as I am somewhat ignorant or indifferent about R.E.M in general. Still, with my little knowledge, I can see the direct connection with Automatic for the People, the group's much ballyhooed album of the 1990s and probably its last great piece of work. My memory and instinct suggest to me that Automatic was so successful critically and commercially as it represented a return to R.E.M.'s strengths of creating understated and vibrant resonant melodic rock. Even in terms of sound, there are blueprints laid out in Murmur that are copied in Automatic, like the affected, deepened voice in parts of "Talk about the Passion" that reappears in "Man on the Moon", or the somber and gentle feel of "A Perfect Circle" in comparison to "Nightswimming". More than the direct comparisons, though, there is an overall feel that binds the two albums, one that is rooted in the South, yet striving to be different with a simplicity and unpretentiousness that creates its own aura and charisma. The title for Automatic is taken from an expression used by man behind a Athens, Georgia eatery, and I can't help but thinking that R.E.M. had a strong yearning to return to its roots and glorious, less complicated (not superstardom) early years. Murmur is that return and how fortunate they were to have such a memorable reference to re-examine.